If you are looking for a romantic getaway, Costa Rica might be your best option. For many tourists, Costa Rica has been the perfect place for their dreamed trip with their loved ones. With perfect surroundings, amazing flora and fauna, beautiful sunsets, it is one of the world's best romantic destinations.
You will find so much to do in Costa Rica. Whether you want to just relax and go sunbathing on a secluded beach or explore and see nature. Of course no romantic getaway would be compete without experiencing a sunset over Costa Rica's Pacific coast.
One thing that Costa Rica is really famous for is its beaches. In fact Costa Rica has over 1100 miles of beautiful coastline. So naturally, there will be plenty to see and do during your stay. Just don't forget to pack some sunblock, because the one thing that won't be a short supply is sunshine.
Manuel Antonio: A Romantic Place for Your Getaway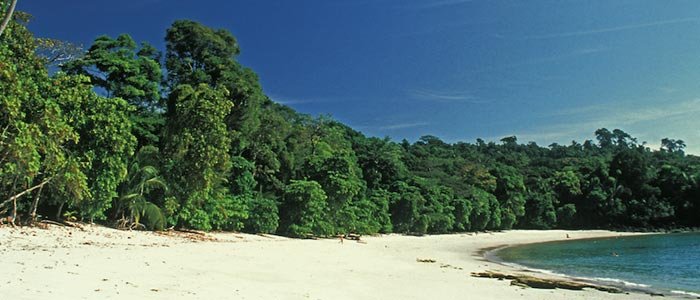 If you decide to experience your romantic getaway at one of Costa Rica's beaches, one great location to consider is Manuela Antonio, located in Costa Rica's Central Pacific Coast. There you will find amazing clear sand beaches, the famous Manuel Antonio National Park, lots of tours and activities.
 Gaia Luxury Boutique Hotel & Reserve
One hotel option to consider for staying in Manuel Antonio is Gaia Boutique Hotel and Reserve, the finest hotel in the area. With great luxury facilities and being only a short distance from Manuel Antonio beach, it is the ideal hotel option for that perfect romantic getaway.
You will experience the most beautiful scenic views in Cost Rica. It truly is that perfect place that you have often dreamed about. The beach itself is worth enjoying; as you venture outside your hotel for the first time you will be able to see the beauty of this place with your own eyes.
There are many places in choose in Costa Rica, so you might wonder why this place is so perfect for a romantic getaway. It is one of the most impressive landscapes in Costa Rica. Not only will you have beautiful white sand beaches to enjoy, but also some impressive hiking trails. This whole area is part of the highly renowned Manuel Antonio National Park. This area has some of the most outstanding sights of natural beauty.
You can simply relax and enjoy the vista, or if you want to be a little more adventurous, you can also explore the area for yourself. No matter what you would like to do on your getaway, you will certainly have a memorable experience.
Of course that Gaia Boutique Hotel will certainly make your romantic getaway really special. With some excellent facilities such as a spa and a five star dining experience. With services including tours and transportation they can show you the beauty Costa Rica has to offer.